Schedule a FREE Onsite Analysis of The Air Quality Needs of Your Business!
Environmental Air Technology (EnvAirTech) is a family owned business that offers economical solutions for your air quality problems. We represent the industry's best products at a competitive price. With more than 80 years of combined experience, EnvAirTech has the experience to deliver guaranteed results the first time.
Many of the systems we sell replace existing systems that did not meet the customer's expectations or did not meet the industry standards as set forth by OSHA, NFPA or Industrial Ventilation Standards.
Simply put, if we can't do it right the first time, we won't do it at all! 
Our experience covers a wide range of industries including aerospace, automotive, food related, exotic metals, steel, welding, plastics, lasers, plasma, oil/petroleum, utilities, grain and technical schools and many more. We solve air quality problems for businesses from small mom and pop shops all the way up to Fortune 500 companies. Our vast industry knowledge, gained from application experience, and specific educational training is only a part of what sets us apart from our competition. We work closely with many engineering firms.
We offer quick response times for site visits, quotes, 3D models, and complete turn-key solutions for your specific air quality problems. From combustible dust collection to coolant mist removal, you will be glad you chose Environmental Air Technology!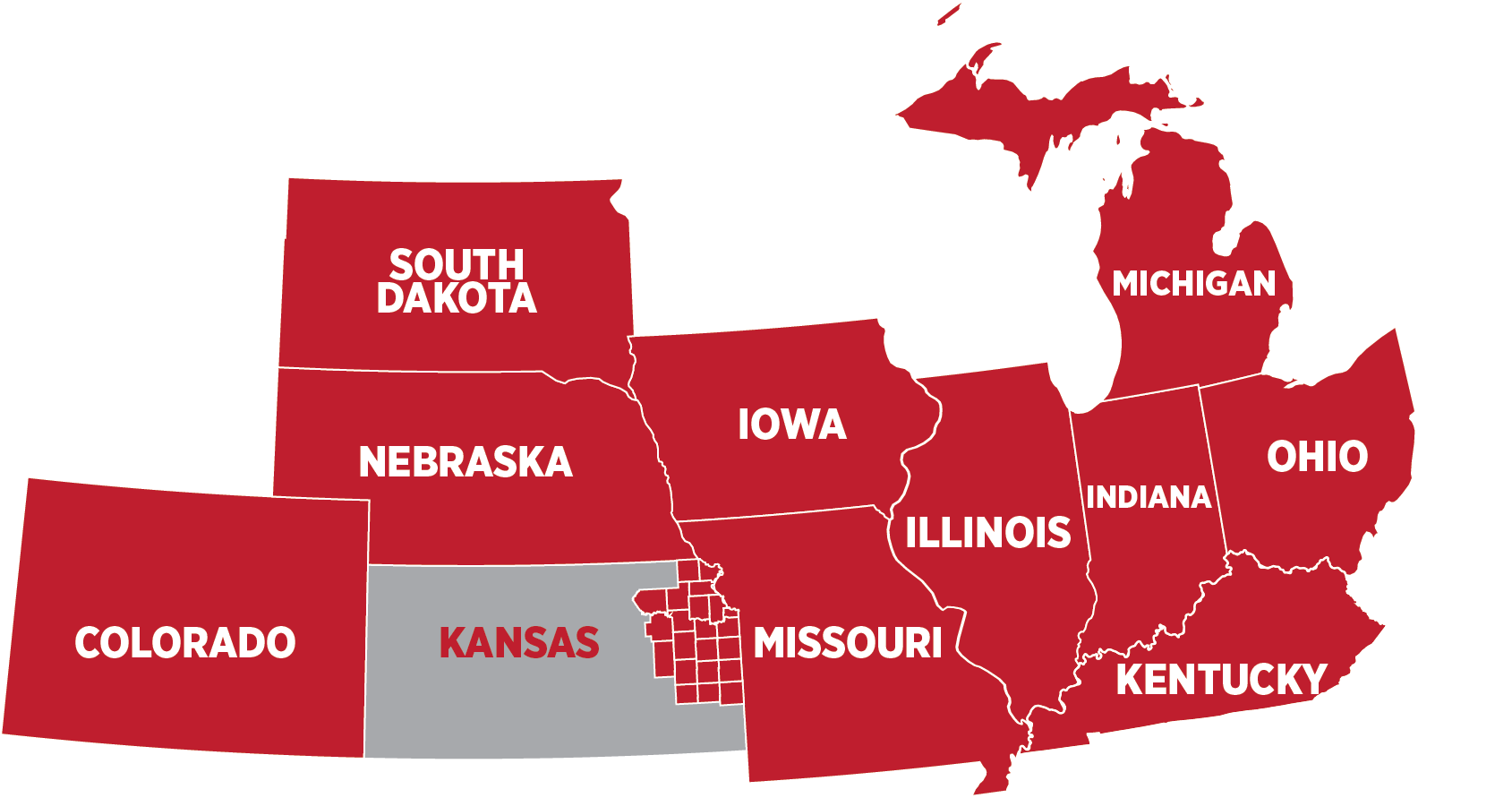 Environmental Air Technology proudly serves clients across the country, with a focus on companies in the states of Nebraska, Iowa, South Dakota, Colorado, Kansas, Missouri, Illinois, Indiana, Michigan, Ohio and Kentucky.
Why Choose Environmental Air Technology?
We Are Passionate About Clean Air
Since we started in 1983, our primary goal has been to resolve air quality problems efficiently and economically by offering only the best equipment and products to our customers. After three decades in business, our focus on this goal has never changed.
Honest and Dependable
Environmental Air Technology completes all projects with integrity and fairness. We believe in not just doing the job, but doing it correctly. This conviction is bred into our company culture, and extends to our customers and suppliers. Our reputation of providing the best customer service is one that we are proud to have earned and one that we work diligently to maintain.
We Are Experts in Our Field
Since 1983 Environmental Air Technology has been studying and perfecting the art of air cleaning and ventilation. Our team is factory trained and certified by our suppliers. We are also trained in both NFPA and OSHA regulations pertaining to industrial air quality.