Schedule a FREE Onsite Analysis of The Air Quality Needs of Your Business!
ABRASIVE BLASTING SYSTEMS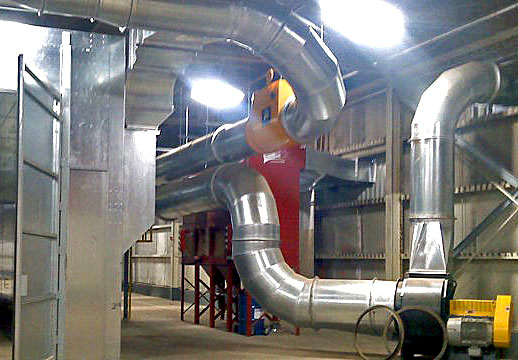 The Micro Air® Clean Air Booth (CAB) is a unique blend of simple modular construction and leading edge air cleaning technology. It's a self-contained, ductless system that provides maximum manufacturing flexibility while protecting workers from the airborne hazards associated with applications such as cutting, welding, grinding, sanding, finishing, and multiple other industrial operations that produce airborne contaminants.
Worker efficiencies also improve with unrestricted range of movement, improved vision and breathing zones.
Check out our case study on Abrasive Blasting here: